Employee Wellness
Long Working Hours and Unhealthy Lifestyle leads to increase in health issues such as.
Poor Spine structure
Obesity
Decreased Flexibility
Less Productivity
Poor Mental Health
There are various exercises that improve physical health and mental health.
(Improve spine structure, reduces obesity, controls blood Pressure and brings calmness to mind for better mental health)
90 mins Workshop includes consultancy and also regular follow-up.
One Workshop Multiple Health Benefits.
Grab this Workshop and have a new year resolution to focus on your health.
March 3rd- Skin workshop (8-9 Evening)
March 10th- Hair workshop(8-9 Evening)
March 17th – Wellness Workshop (8-9 Evening)
March 24th – Pranayama Workshop (8-9 Evening)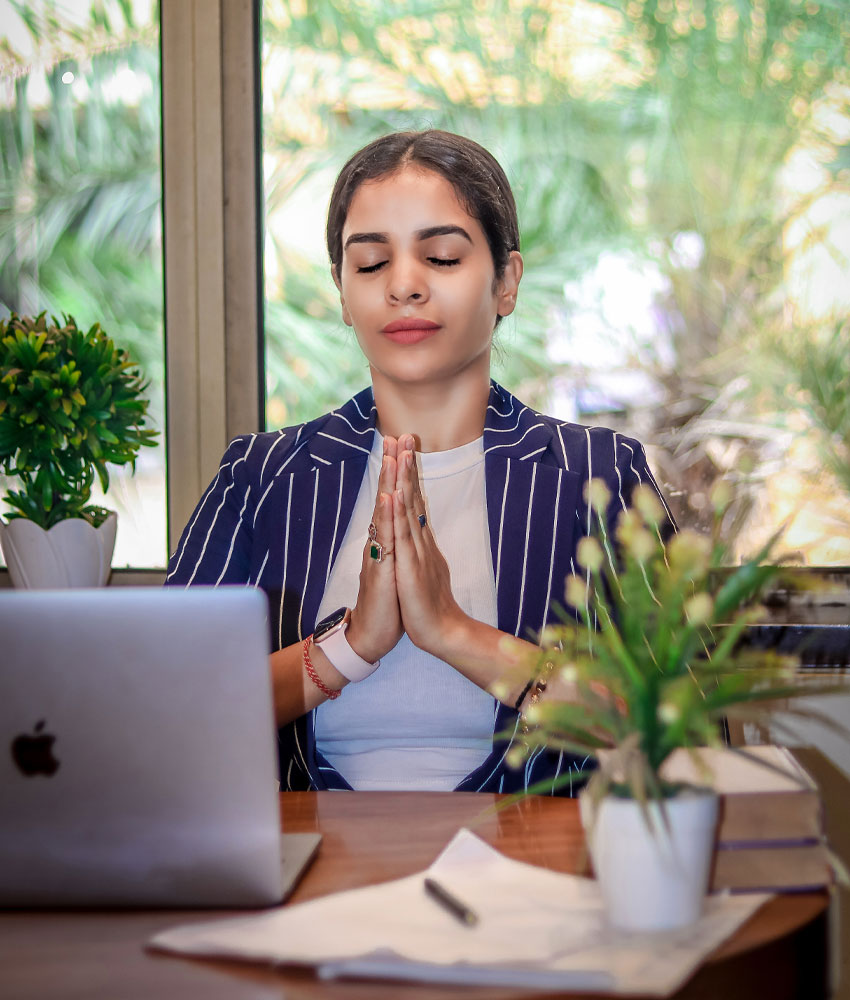 Interested in
any of the workshops?